Procurement Review & Capability Assessment
Background: This Australian University went through a university-wide review including financial performance, efficiency, resourcing, and categories of spend range to ensure they were 'future ready'.
Service: Advisory & Change – Procurement Diagnostic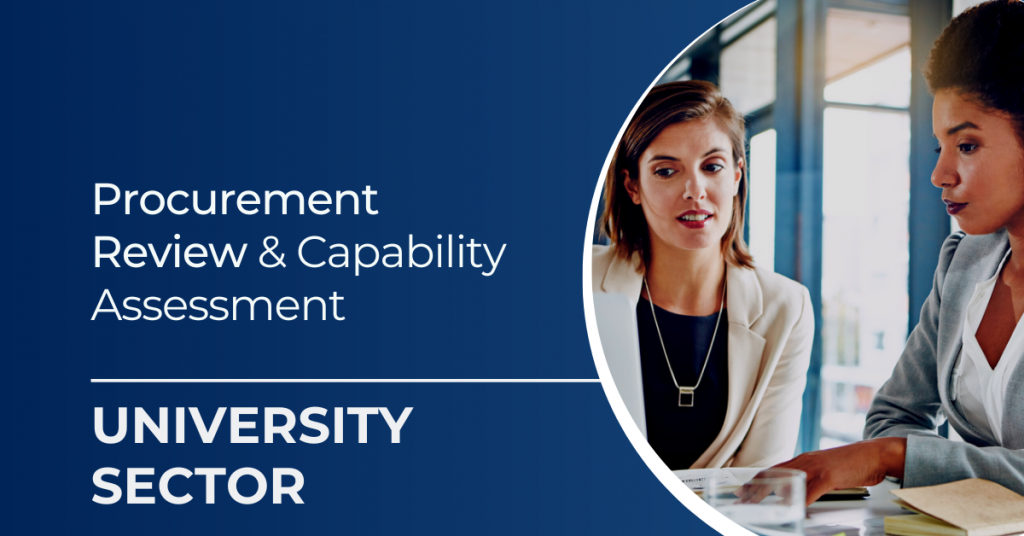 ArcBlue were engaged to develop a strategic sourcing and procurement improvement programme to support the 'Future Ready' programme.  
This change programme utilised our Procurement Capability Assessment (PCA) and involved in-depth review of the current practices of procurement in the central areas as well as within divisions. The review included a detailed spend analytics, process mapping, stakeholder engagement of new operating models to deliver against the organisational objectives. 
The review highlighted a number of strategic organisational changes 

Through opportunity analysis a number of cost savings were identified 

The procurement structure was reviewed, and recommendations made to move to a centralised model 

Developed a number of sourcing strategies and supported the team on implementing them 

Technology review identifying improvement and a new system 
ArcBlue lead and provided the following deliverables: 
Multi-million dollar savings identified across multiple categories 

Procurement structure moved to centralised & Director of Strategic Sourcing and Procurement appointed 

Governance model introduced 

Sourcing implementation plans developed for 17 work streams

Catalogue system sourced and implemented 

'Procurement Bench' model established 

Procure to pay efficiency review 

Spend cleansed, assessed and categorised – presented in Dashboards 

Supplier relationship model introduced 

Capability development underway