Procurement Strategy & Delivery for a Design & Construct Contract
Background: This Australian Council engaged ArcBlue to support their procurement strategy and delivery of a Design and Construct contract.
Service: Advisory & Change – Infrastructure Procurement; Procurement Strategy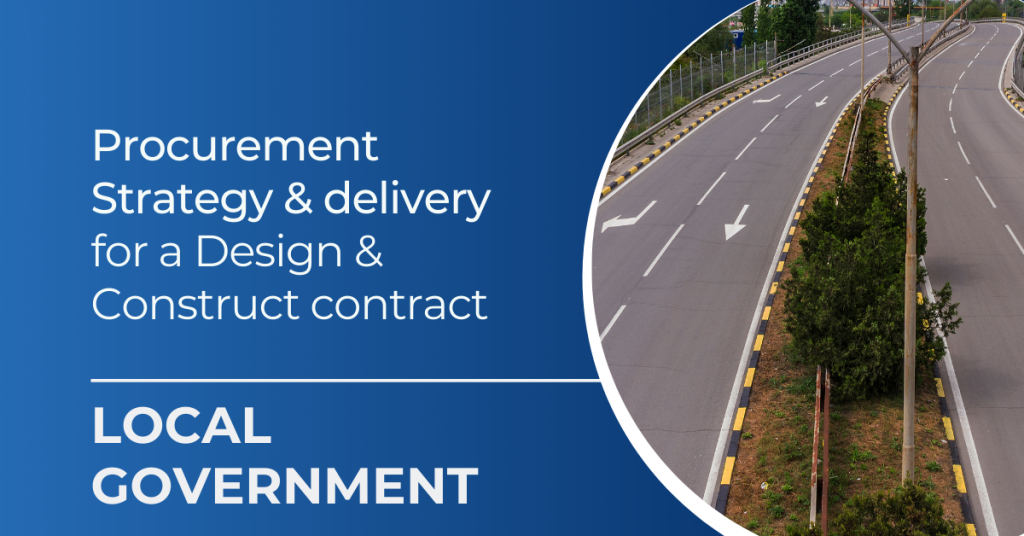 This project identified significant risks including site location, site access, environment, community and indigenous sensitivities. ArcBlue was engaged to deliver the following project outcomes:
Develop the project specific procurement strategy that considered all available options including early contract engagement and design finalisation and construct

Lead the delivery of the procurement process and the procurement strategy – this included the development of all project procurement documentation, development of a probity plan specific to project design, construct and mobilisation challenges that were managed through early contractor engagement

Manage and develop the Design and Construct contract including commercial structures, performance regime and construction contract management requirements.
The preferred procurement was executed through a 2 stage EOI-RFP process with the development of specific commercial and contracting structures. This was to ensure that the project was delivered on-time and within budget whilst managing risk that was acceptable and compliant with the Local Government Procurement Act.