eProcurement System Sourcing & Training case study
Background: This Australian water utility engaged ArcBlue to support their procurement of a new technology system.
Service: Analytics & Technology – System Selection & Implementation; Capability Development – Face-to-Face Training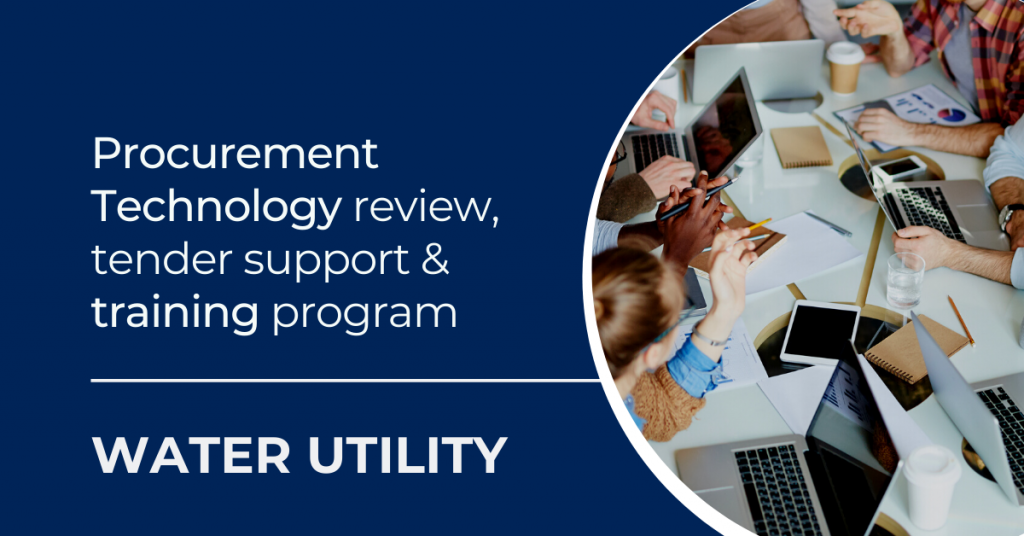 This organisation required that their contract management system assist staff with Request for Quote (RFQ) and Request for Tender (RFT) management in a centre-led environment.
The organisation also saw a need to improve the skill base of their staff in the areas of contract management and tendering for all staff involved in procurement. ArcBlue was engaged to develop a training program to address these areas of learning with the intention of passing it on to them for further use.
ArcBlue provided significant support in understanding the market, specification development, selection advice and general assistance at each step to allow the organisation to select a system they are satisfied with.
ArcBlue attended a number of workshops with staff and assisted them to:
Build the business case for a contract management system;

Understand the market;

Define and document their requirements;

Develop a tender documentation;

Manage the evaluation process and scoring on the tender assessment; and

Review existing deployments of shortlisted systems at other sites.
ArcBlue assisted with training to understand the breadth of training available to customise specific packages.
We could rapidly identify their needs based on our experience in training through the Chartered Institute of Procurement and Supply (CIPS) and other organisations;

We developed the programs and ran staff through probity training and end to end procurement training;

They then developed an intranet guide for their staff and engaged us again to train their staff in the deployment of that tool; and

We developed the training program and delivered that leaving them with the training program to continue to update staff.
This resulted in significant increase in the skill level of staff to the point that they were capable of understanding and developing a tool. In a period of 6 months, they now had: