Sustainable Procurement
Delivering positive change through a 'triple bottom line' approach
There is widespread recognition across society that the world needs to address sustainability challenges as a priority.
As a result, businesses are broadening their focus to consider the 'triple bottom line' – People, Planet, Profit – as they build sustainability into the way they operate.
Organisations are increasing their focus on sustainability for six key reasons:
Regulatory Requirements –

There is increasing legislation and

legal requirements that 

companies are required to ensure 

they adhere to.

Customer Expectations – 

Consumer tastes have changed. 

People want to buy products and 

services that are sustainable.

Investor Expectations – 

Investors 

are 

prioritising

 companies that 

have a clear sustainability 

strategy, impacting on access to 

capital​.
Talent Attraction & Retention – 

Employees are wanting to work 

for companies whose values align 

to their own.

To Increase Competitiveness – 

Sustainability can support 

profitability and growth through 

focusing efforts on efficiency 

(

e.g.

 use of resources and raw 

materials) and 

innovation​.
It's the Right Thing To Do – 

Fundamentally being a more 

sustainable business is the right 

thing to do for the sake of current 

& future 

generations​​.
Our View on Sustainable Procurement
We believe…
Sustainable procurement ensures that all activities in sourcing & supply chain management are undertaken with consideration of impact and reflect broader goals of resource efficiency, climate change, social responsibility and economic resilience.
We see…
Reduced supply chain risk
Compliance to new and emerging regulations & legislation ​
Enhanced brand reputation, which is favourable for customer and employee relations​
Cost control and value realisation by adopting a life-cycle approach to procurement​
Reduced waste and improved resource efficiency​
A point of differentiation to competitors, leading to competitive advantage​
Stronger investor relations, with potentially easier and cheaper access to capital​
Sustainable Procurement Solutions
Sustainable Procurement Maturity Diagnostic
Review how Sustainable Procurement principles are embedded and gain a Roadmap for future improvements
Our Sustainable Procurement Maturity Diagnostic assesses the maturity and effectiveness of policies and practices in the context of sustainability. Our standardized methodology assesses the maturity and effectiveness of your Sustainable Procurement policies and practices throughout your end-to-end procurement process (aligned to ISO 20400 Sustainable Procurement Standard) to identify gaps to be addressed. 
It is integrated into our standard Procurement Diagnostic as the "eighth dimension" within our 9 Dimensions of Procurement Excellence model, or can be delivered independently.
We work with our clients to understand the current state in order to identify recommendations for the future, supported by a roadmap for improvement. Our team then gather information, assess the information against the Sustainable Procurement maturity assessment, then develop the findings into a structured recommendations report and business case including an implementation plan.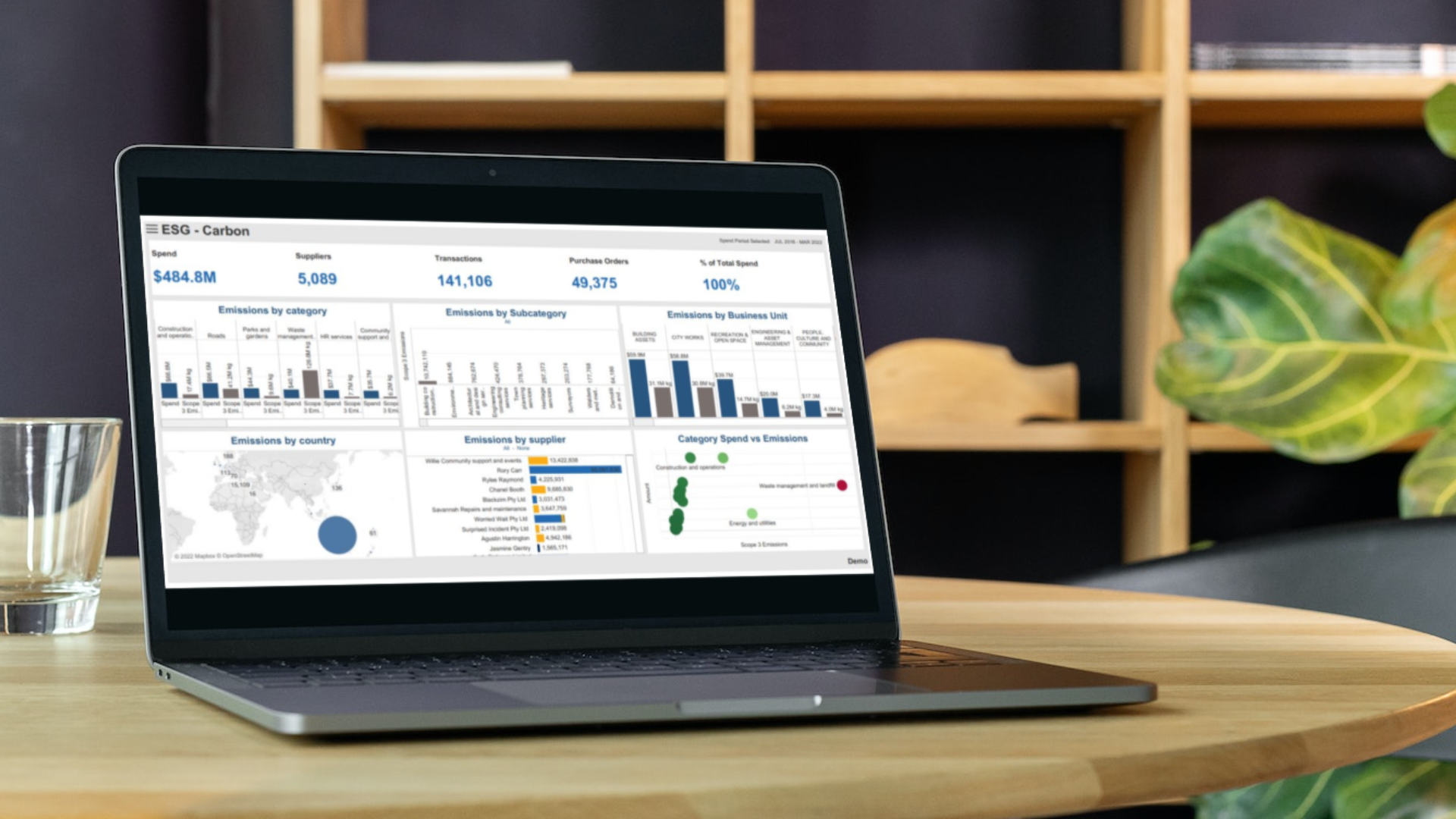 Sustainable Procurement Analytics
Focus your efforts and accelerate your sustainable impact
Visualise your spend data with Sustainable Procurement Dashboards that highlight sustainability opportunities & risks, and identify priority areas to focus on. We utilise your spend data to create dashboards that provide insights into key sustainability and resiliency topics. We have developed a range of sustainable procurement analytics dashboards for clients that can be customised based on individual needs, and our dashboards can be customised with additional granularity added based on your needs. Our Sustainability Analytics covers carbon emissions, modern slavery risks, supply chain risks and local spend. 
Our Carbon Cube solution utilises a spend-based approach, applying emissions factors to give you an understanding of your Scope 3 emissions.  We take your spend data and select the right emissions factors from our database of thousands of up-to-date emission factors​, to give you a view of your estimated Scope 3 Emissions. The Carbon Cube helps you to prioritise the sub-categories and suppliers to engage with on sustainability initiatives.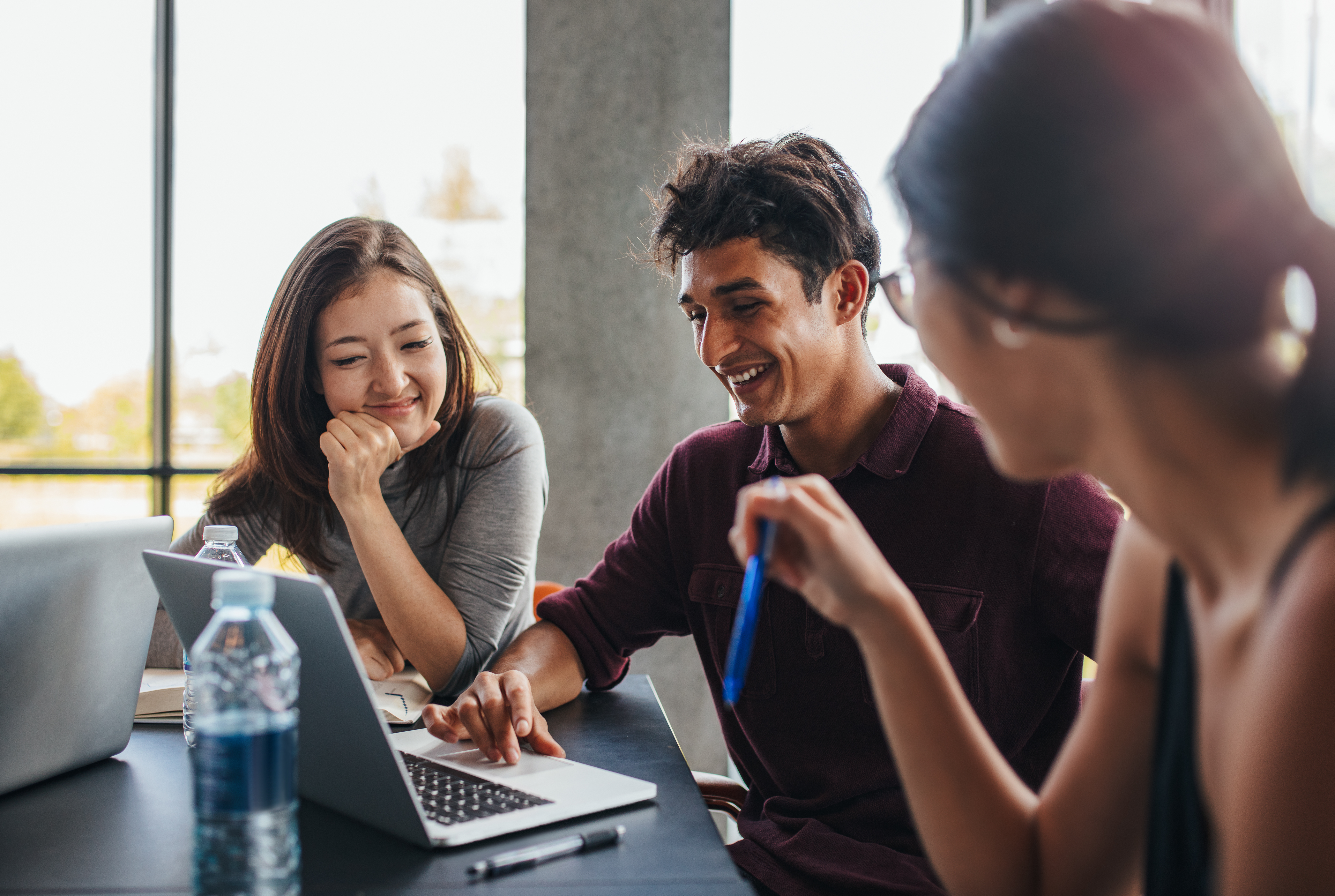 Capability Development
Uplift your team's Sustainable Procurement skills to drive sustainable initiatives
We work with organisations to understand their objectives and desired learning outcomes, then align our training modules into a comprehensive and practical course to meet their specific requirements and deliver training through a blended approach to reach different learning styles.
Our pQ Knowledge Surveys assess individuals and teams against a range of procurement competencies, including Sustainability. It is designed to establish the baseline of knowledge in teams and individuals to target training investment and measure the success of capability development programs. ​
ArcBlue's learning solutions help clients address any identified knowledge gaps, with a range of learning options including in-company face-to-face training, online training, eLearning modules and practical coaching. ​