Meet the team
Andrea is an internationally experienced senior procurement professional with a career spanning three continents (Europe, Asia and Oceania).
With a strong technical and engineering background, Andrea worked in industries in the public and private sector, including Government, Telecommunications, Market Research, Retail, Food & Beverage/FMCG, Automotive and, of course, Consulting.
In June 2020 Andrea graduated with honors from the Quantic School of Business and Technology's Executive MBA and has a passion for training, having created and delivered a procurement training program during his time with NSW Government in Sydney.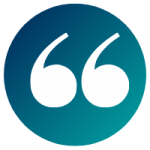 "People complain that Procurement is tedious and dull and nothing more than a roadblock to operations, but I strongly believe that – if taught well – it can become a powerful instrument for business and a 'sexy' subject matter."
andrea.carnino@arcblue.com.sg