Meet the team
Martin Premachandra is an experienced procurement analyst with over 8 years' experience in industries such as Telecommunication, Corporate services, Utilities, Retail and now working for ArcBlue.
During his time working in procurement Martin has provided procurement analyst and virtual analyst support for projects involving: 
*Spend management – analysis and best practice methodology
*Supply market and industry analysis
*Procurement Process Improvement
*Preferred Basket Arrangements – opportunity analysis and benefits realisation
*Savings and Benefits Measurement Methodologies
*Preparation of Corporate Procurement Planning guidance material
*Core Procurement Data measurement tool development 
*Data visualisation
*Large scale Data Cleansing and Categorisation and Procurement Capability and Performance Assessments for government agencies.
Martin's speciality is working closely with stakeholders and clients to clearly understand project requirements, and as such to produce results that fully realise targeted benefits and solve identified problems quickly and efficiently.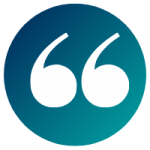 "Data driven approach to improve procurement processes because without data you are just a person with an opinion"
martin.premachandra@arcblue.com.au