Meet the team
Tanya has over 20 years of program, project, business management and leadership experience including extensive health sector experience. She is a member of the Australian Human Resources Institute and former Gippsland Committee member; an Associate Fellow of the Australasian College of Health Service Management and Mentor in their 2019 program; a member of the International Coach Federation and the Australian & New Zealand Institute of Managers and Leaders.
Tanya's specialised areas of expertise are in Business, Leadership & Workplace Coaching, Cultural Reform, Business Development & Effectiveness, Workforce Planning, Inclusive Employment Capacity Building, Occupational Violence & Aggression Prevention Program Design & Implementation, Facilitation & Training.
Tanya's overarching role is to support Compact members to develop Workforce Planning capacity through the exploration of inclusive employment as a strategy for addressing identified workforce gaps.  She will be liaising with Compact members to offer support to complete their inclusive employment action plans and linking organisations in with appropriate programs to support their workforce needs.
Tanya is a passionate advocate for people and culture and is motivated by the impact each of us can have on other human beings every day.  She has a self-confessed "business brain but charitable heart" and is delighted to be playing to both of these strengths in her work around inclusive employment for GROW Gippsland.
Tanya has a Master of Business Management (MBA) with a specialisation in Leadership, a Diploma of Management, Workforce Planning Skillset, Certificate IV in Workplace & Business Coaching, Certificate IV in Training & Assessment.  She is currently studying the Advanced Coaching Certification.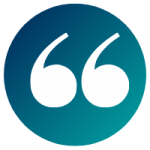 "If opportunity doesn't knock, build a door."  Milton Berle
tanya.heaney-voogt@arcblue.com.au