"It was cool to be on a project for a manufacturing company producing a product that is helping to reduce carbon emissions."
Get to know Kavita Bains, Consultant & Trainer (Procurement & Supply Chain)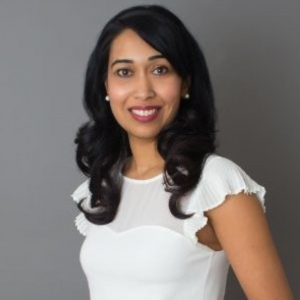 How did you end up here? What is your professional background? 
Like many others in procurement, I just fell into it. I have a B.A. in Criminology and was pursuing a career as a parole officer. After graduating from university, I fell into a procurement role for British Columbia's utility company and also was working part-time a case worker. On my evenings and weekends, I was managing high risk offenders serving their sentence in the community. I realized working with suppliers was less risky than working with parolees and soon after changed direction and focused on a career in procurement.
How do you spend most of your days?
I spend my time working on interesting ArcBlue consulting projects and training related activities such as developing training materials and e-learning modules.
What are you working on at the moment?
Currently I am building several e-learning modules for Metro North Health in QLD.
What trends do you see in your work?
Post Covid, I find there is more of a focus to find cost savings, organizations are looking deeper into how they procure and finding efficiencies in their supply chain.
What do you enjoy about working in consulting? 
I enjoy the broad range of projects, working with different client teams and internal team members. I like the constant change and having opportunities to work on projects in different industries.
What do you love best about procurement?
Working with so many functions within an organization and stakeholder management.
What is the one thing you wish everyone would understand about procurement?
That we don't just "buy things"
What are you currently trying to upskill in?
My PowerPoint presentation and chart skills.
How long have you been at ArcBlue? What made you join us?  
I've been with ArcBlue since January 2021, and I joined because I was looking for a new opportunity and reached out to Emerson Boyle (we were former colleagues at Rio Tinto). Emerson had a project which he required support for – the stars aligned!
What project has been the most fun / the meatiest to work on at ArcBlue?
The first project I worked on, which was for a solar panel company here in Singapore. It was cool to be on a project for a manufacturing company producing a product that is helping to reduce carbon emissions. My kids were quite happy to know their mom was in some way making a positive difference to the environment.
What's the reason you love to work at ArcBlue?  
I enjoy working with the ArcBlue team. Even with joining in the Covid environment and working from home arrangement, I feel like I am a part of the team and know my team members.
What's something not many people know about you?
I have three daughters ages 11, 13, and 15, all of whom are born in May – and yes it was planned that way – which I sometimes think was a mistake because they are no longer okay with sharing one birthday party.
What can we normally find you doing on the weekend?  
At the gym working out, soccer field watching my youngest play and eating the wonderful foods Singapore has to offer.
Do you have any pets? 
We have a hamster named DW from the American children's show Arthur – this is our third hamster now. We also have a few geckos, but they are the unwanted pets.
Want to know more? Reach out to Kavita