Financial Services solutions for short-term and long-term success
Financial Services procurement functions face multiple challenges that can only be addressed by an effective operating model and appropriate capability. Whilst cost is always a focus, it is vital that the function delivers and is recognised, for creating organisational value. To compound the challenges, most financial services procurement functions have people, process and technology constraints.
We understand these issues and have the experience and the tools to deliver pragmatic solutions that will elevate the function, create short-term value as well as laying the foundation for long-term success and genuine business value.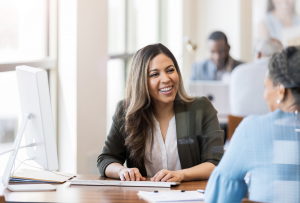 Challenges procurement leaders face in Financial Services
Heavily regulated, Modern Slavery Act, internal audits on policy compliance, significant focus on supplier risk assessments.
Procurement needs to be recognised for creating business value as opposed to just savings. Ideally via full supply chain management, and a genuine category management procurement model.
Significant skills gap to achieving strategic procurement outcomes. Attracting talent varies widely depending on investment, low skilled buyers dealing with big high value suppliers.
Digitisation is key to managing costs and reducing risks. Visibility of all spend and the ability to analyse it is critical but not common. Driving adoption of new technologies is also a priority.