International Development
Supporting improved procurement practice within MDBs, IFIs and Developing Countries
Supporting improved procurement practice within MDBs, IFIs and Developing Countries
Multilateral Development Banks (MDBs), International Financial Institutions (IFIs) and other development organisations are aiming for greater expenditure on more complex projects in a more competitive development finance environment; all within the context of developing countries with rapidly evolving needs.
This environment demands a more flexible and tailored project procurement approach that delivers greater value whilst managing risk.
ArcBlue supports organisations to improve the practice of procurement in the delivery of development projects.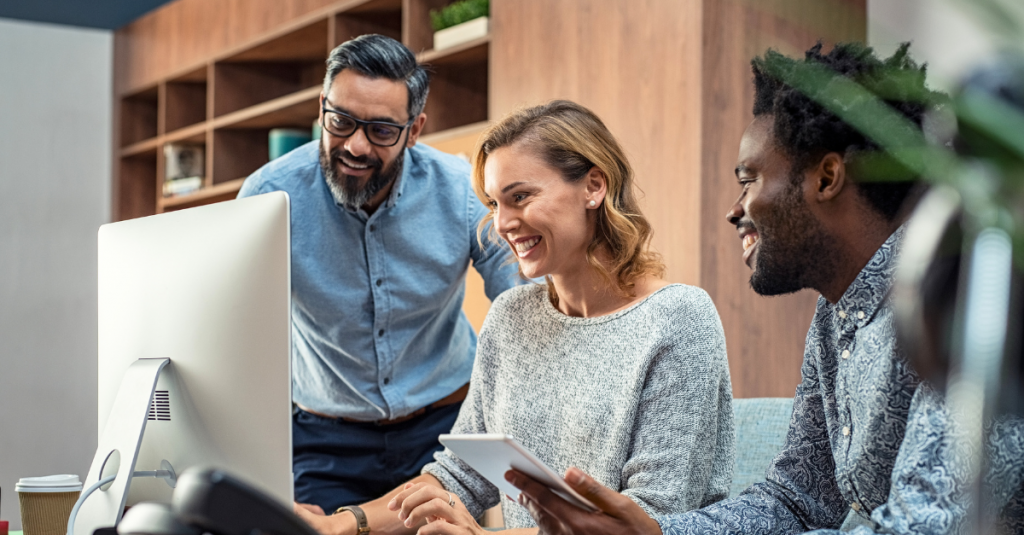 How we can help
Our team provides support ranging from sweeping strategic organisational procurement reform, to procurement risk assessment, planning and implementation support, to procurement capability and training of agencies within developing countries.
We have worked with the World Bank (WB) and the Asian Development Bank (ADB) on reforming their procurement practices from a price-focused transactional approach to one of optimising value for money.

We supported ADB in the design and roll-out of its New Procurement Framework (NPF), including:
Supporting ADB in the development of a suite of 24 Guidance Notes on Procurement

Development of a change management strategy for the implementation of the NPF to ADB's internal staff and Executing Agencies, involving stakeholder mapping, development of communications and training plans, and development of a feedback capture process

Implementation of the NPF change management strategy including designing and conducting a procurement training needs analysis of ADB staff, developing training materials and a suite of procurement eLearning modules, developing communications, conducting training clinics, and designing performance measures to gauge the success of the reform.
We understand that procurement risk occurs at multiple levels in development projects, at the public institutional level in developing countries, at the sector level, at the level of Executing Agencies (EAs) and Implementing Agencies (IAs), and at the project level.

We have conducted country procurement risk assessments for MDBs as well as project, sector and agency risks in a number of developing countries. As well, we have performed project risk assessments for MDB development projects in Central Asia.

Whilst the procurement capacity of EAs and IAs is a major risk, we believe that whole-of-project risks should be identified and assessed to ensure that risk is properly managed, including risks through procurement planning, procurement execution and contract implementation.
Project Procurement Support
We have developed strategic procurement planning guidelines for MDBs and trained MDB and developing country personnel on the methodologies and tools for effective analysis and procurement planning. We have conducted strategic procurement planning on live development projects on behalf of MDBs.

The resulting strategic procurement plans we produced have been held up as benchmark examples for other consultants to emulate.

We analyse internal requirements, procurement capacity, stakeholder needs, the external environment, the supply market, and project procurement risks to generate procurement strategies that are fit-for-purpose and deliver value for money.

We have consultants experienced in public procurement, infrastructure project procurement, and international development procurement that can support implementation of development projects.
Building procurement capacity in the public and private sector is a passion that drives ArcBlue.

We have a team specialising in procurement capability development and we've delivered training programs for MDBs and multiple public sector organisations.

We offer competency and capacity assessment, training needs analysis, capacity development program design, training materials development, e-learning module development, training delivery and training effectiveness measurement.

As part of ADB's procurement reform, we developed a suite of ten procurement e-learning modules that have been used by hundreds of agencies and individuals across Asia and the world, and provided in-person training in India, Sri Lanka, and the Philippines.

We also offer a training program to assist organisations to properly understand and implement the new World Bank Gender-based Violence policy.

Separately to our work with MDBs, ArcBlue has delivered procurement capability development programs to many public and private sector organisations in Australia, New Zealand, Hong Kong, Singapore and elsewhere.
Need to deliver more through procurement & contracting?
ArcBlue is one of the Asia Pacific's largest, dedicated procurement consultancies. Our public sector experts each have experience leading public sector procurement functions, and approach their work with passion, authenticity, innovation, accountability, and collaboration.