Defence
Access flexible Defence specialist resources on demand
Access flexible Defence specialist resources on demand
ArcBlue has a team of dedicated and experienced Defence procurement specialists. Offering flexible resourcing for Defence projects, they have appropriate security clearance, a thorough understanding of ASDEFCON processes and templates and specialist knowledge of Defence procurement practices.
Working with you to identify your resourcing needs, we can understand your procurement goals and present the right people to help you achieve them. Our Defence Specialists provide complete flexibility to handle your complex procurement project needs and can offer reliable support during peak times in your contract schedule, program and general workload.
The ArcBlue team can take on any project, run sourcing events, analyse spend, negotiate with suppliers and provide advice. ArcBlue is a panel provider for Defence procurement resources in Australia.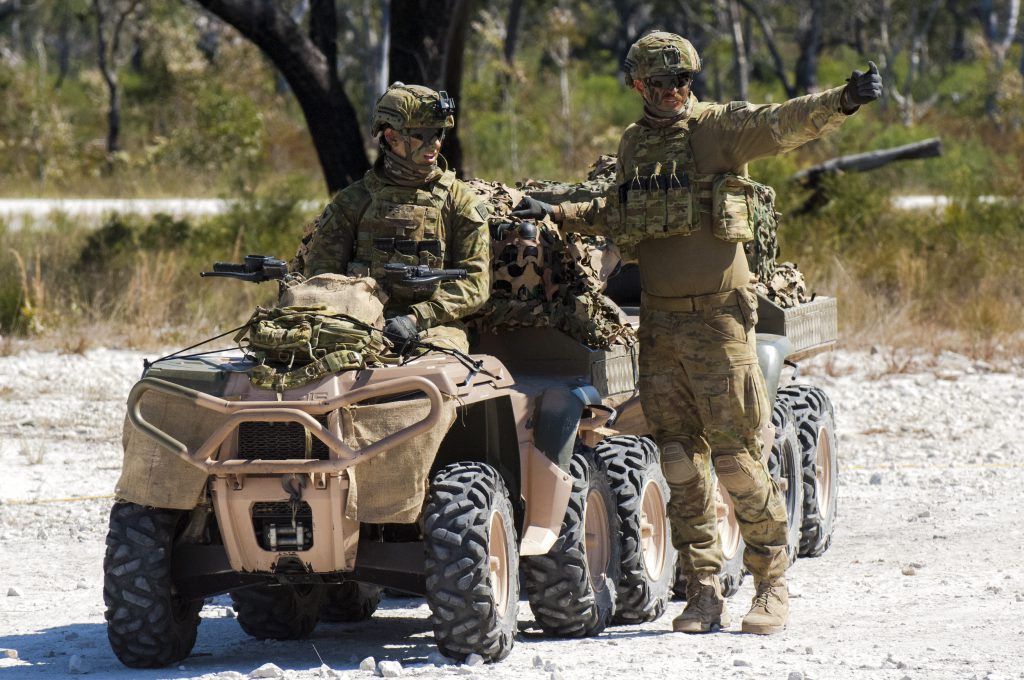 How we can help
Our team of Defence procurement experts are ready to support you to deliver more through a broad range of services.
ArcBlue Defence is your key to upsizing, upskilling or delivering your commercial, contracting & procurement needs on time and on budget.
Our specialist contractors can provide flexible resourcing for Defence acquisition and sustainment projects through core commercial disciplines including; sourcing, procurement, contracting, life-cycle contract management and supplier relationship management.
We have contractors experienced in all facets of capital & services procurement, and in large, capital sourcing and transformation projects. 
Our contractors are recruited to 'fit' your culture, yet still work as solutions-oriented team players with appropriate behaviours, experience & values for high-profile public sector contracting.
Our Learning & Development services include training, eLearning and competency assessment offerings uniquely developed by the ArcBlue team of experienced practitioners.
The suite of proprietary learning & development programmes in contract management, procurement and commercial acumen have been developed to international standards, and learning can be tailored for your specific processes & requirements.
We have extensive experience providing learning & development services to all levels of government including Defence.
We have a dedicated team of in-house analysts who are experts in spend analysis, data analytics, cost modelling & economic modelling at a project level and departmental level. 
Using proprietary desk-top programs including Tableau, Microsoft BI, Access & Excel, we can configure links to your systems to help you get the most from your data, tie-in to other relevant data sources and find real insights.
Our analytics team can quickly and reliably turn large amounts of often incomplete data into a coherent analysis; then facilitate skills-transfer & knowledge-sharing with your team.
We are at the forefront of Social Procurement in Australia and our depth of knowledge and understanding on socially beneficial contracting & acquisition is second to none.

We have broad experience supporting public sector organisations to develop & implement strategies & frameworks for Social Procurement and Workforce Development.

Our specialist team has expertise in Indigenous procurement & employment, Modern Slavery, inclusive employment and economic development.

We also manage several 'Place-based programs', driving local economic development and addressing disadvantage through local and social procurement, and inclusive employment.
Need to deliver more through procurement & contracting?
ArcBlue is one of the Asia Pacific's largest, dedicated procurement consultancies. Our public sector experts each have experience leading public sector procurement functions, and approach their work with passion, authenticity, innovation, accountability, and collaboration.