Local Government
Provide better community outcomes with ArcBlue local government services
Provide better community outcomes with ArcBlue local government services
With billions spent annually across local government in Australia & New Zealand, there is a significant opportunity to embed the foundations for procurement activity to enable councils to improve value for money, reduce administrative workload and risk, as well as improve sustainability outcomes. Councils are now recognising the importance of a structured approach to procurement development.
As a specialist procurement consulting, training and analytics business we have significant experience and expertise in local government. Through our work with over 200 councils in Australia & New Zealand, we offer a unique and extensive range of services to local government that have been carefully tailored to suit the scale and maturity of council organisations.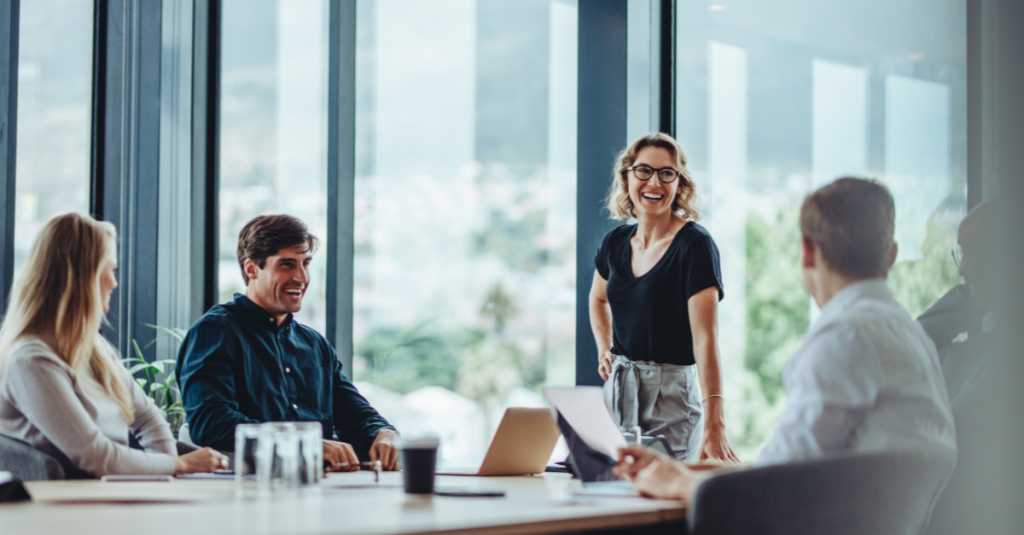 Key Outcomes for Local Government Leaders
Achieve sustainable savings and value for money
In councils, the quality of our services and their value for money is at the core of our obligations to, and our reputations within, the communities we support. With so many council services provided to communities through third party organisations, ArcBlue can help you ensure that your suppliers are assisting you in providing value to your community.
Improve probity management and compliance
Our consultants include procurement experts with many years in all facets of local government procurement including probity. Probity is a key consideration for all procurement processes and is identified as a vital pillar of local government procurement programs and frameworks. Many of our consultants have specific probity experience through their involvement with numerous major local government projects, the development of leading practice procurement frameworks and as the trainers on probity through ArcBlue's engagement delivering local government peak body procurement training programs.
Support local and regional economic development
Increasingly, we are seeing good practice procurement in local government broaden to include the role that procurement can play in influencing 'positive' change across areas such as sustainability and the environment, employment for disadvantaged groups and social and economic development issues in the local community. ArcBlue local government services can support you with achieving your objectives in environmental sustainability as well as social, local and regional economic development.
Improve organisational and local government sector capability
Your procurement teams are responsible for sourcing, negotiating and managing contracts with third party suppliers. For this reason, councils across Australia and New Zealand are currently focusing their attention on strengthening their organisational procurement processes and uplifting the capability of individual team members to ensure they are skilled in good practice procurement. Council leaders are realising the need to invest in the procurement function for what they can achieve in terms of business performance, economic competitiveness, community outcomes and innovation.
How we can help
We offer targeted services and programs to local government across our full suite of services, plus sector-specific procurement improvement programs.
We have a range of targeted capability development solutions for local government organisations. We offer Competency Assessments, to measure & track knowledge, face to face training sessions, and eLearning modules.
Training and eLearning topics cover the full range of the procurement and contract management lifecycle and cater for beginners to advanced practitioners.
We have worked with over 150 councils to cleanse, categorise and visualise their spend data, giving us unrivalled benchmarks and insights into the local government sector.
We also work with councils to review, assess options, and present recommendations on the most suitable eProcurement systems for their needs. Our experienced consultants can then work with you to implement new technology solutions, combining project management and change management to ensure successful implementation.
ArcBlue provides a range of general consultancy services to local government organisations, both as part of our wider Programs, and as standalone Advisory services. We frequently work with councils to develop Procurement Roadmaps, on Procurement Policy and Manual Development and Procurement Framework Development.
We also combine our Advisory & Analytics services to deliver Savings identification and Planning projects, or to facilitate collaboration across councils to improve savings or efficiencies. Our local government clients often engage us to provide Probity Audit, Advice for procurement processes or projects, or Probity Training across their organisations.
The mybuy Hub is an online workspace for procurement in your organisation, with customised content for procurement, stakeholders & suppliers, designed to be customised to your specific needs. The user-friendly hub brings it all together – procurement tools, strategies, documents, processes, learning, analytics & your existing procurement systems.
We have worked with many local government organisations to design customised spaces for their councils, as well as working with peak bodies to design region-wide hubs, available to councils to encourage sector collaboration and best practice.
We work with local government organisations to provide on-demand procurement contract resources, ranging from short term flexible resources to long term project resources.

Our contract resources are experienced in local government procurement and leverage ArcBlue tools and methodologies to ensure they are supporting councils to achieve best practice outcomes.
Social & Sustainable Procurement
We have worked with many councils and peak bodies to drive positive change through procurement practices in our local communities. This includes large scale Social Procurement programs, to encourage spend with local or social suppliers, as well as more targeted projects including Aboriginal business procurement projects.
In addition to our Social & Sustainable Procurement consulting services, we also offer the LEAP Social program to Victorian councils as an add-on to the standard LEAP program. LEAP Social is a social and economic impact program that brings leading practice social procurement organisations together.
LEAP & LEAP Social Programs
LEAP is our Leading Practice Procurement Program, empowering local government procurement.
The LEAP Program is designed to provide a structured approach to embedding key leading practice elements across all aspects of organisational procurement. Leading practice procurement enables Councils to demonstrate value-for-money to their ratepayers through their procurement activities.
The LEAP Program is a practical, outcomes-focused program that uses regular spend analysis to inform tailored development plans with the provision of procurement specialist support. The program provides the opportunity for participants to analyse individual Council, Regional and State wide spend, capability and practices data to identify opportunities for greater collaboration, efficiency, support to local economies and enhanced value and probity management outcomes through Procurement.

ArcBlue is pleased to deliver the LEAP and LEAP Social Programs alongside industry peak bodies including MAV and LGP.

Now available in some regions is LEAP Social – a social and economic impact program that brings leading practice social procurement organisations together.
With our vast Local Government experience ArcBlue has unmatched insights into the opportunities and challenges of procurement and contract management for the sector.

We have worked with a core group of councils to put together a Standard Framework that is best practice, fit for purpose, affordable and quick to implement.
The framework incorporates best practice across the five interrelated dimensions that have been designed around the evolving needs of Australian Local Government – digitally enabled by our online hub!
Click to find out more and to register your interest in joining the Council's already using the PCMF.
Infrastructure Procurement
Local Government's role to provide community infrastructure with value for money outcomes is paramount, therefore we consider each procurement holistically within the project and throughout the asset lifecycle. Local government being a business with diverse deliverables, engaging experts for that one off major project to achieve optimum results is where ArcBlue can assist councils to achieve success.

Our Infrastructure specialists provide a strategic procurement strategy that aligns with the project plan. Focus is placed on budget, timeframes, commercial model requirements, scope, risk and an outcome based delivery model. Early stakeholder engagement is key to ensure outcomes are sustainable, fit for purpose and the entirety of the lifecycle of the asset is considered.
Need to deliver more through procurement & contracting?
ArcBlue is one of the Asia Pacific's largest, dedicated procurement consultancies. Our public sector experts each have experience leading public sector procurement functions, and approach their work with passion, authenticity, innovation, accountability, and collaboration.