Realise great opportunity in Mining & Resources
These are testing times for commercial leaders in Mining & Resources​. Strong commodity demand has driven production pressures. Complex, international supply chains have been heavily disrupted. Volatility in energy prices has been difficult to navigate for buyers, let alone for producers balancing production plans with anticipated market conditions.​
This is also the time of greatest opportunity in Mining & Resources. The energy transition creates tremendous demand for mineral inputs. ESG consideration has driven new appreciation of total value in the supply chain. Procurement & Supply Chain leaders are now more than ever the key strategy influencers and central to success of the business.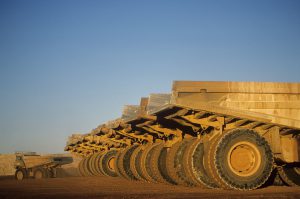 Challenges procurement leaders face in Mining & Resources
Local & indigenous development, circular supply chain, Net Zero goals​.
Optimising operating spend, procurement efficiency, influence & value impact​​.
Value-critical project execution with resource, expertise constraints​.
Uplifting team skills to meet evolving requirements.
Physical risk, compliance risk, ​​price risk, continuity risk​​.
Automation, IoT, Cloud, real time data expectations vs legacy investments​​.
ARCBLUE MINING & RESOURCES SOLUTIONS
Resources Expertise
ArcBlue has expertise across numerous sectors, industries and geographical locations in achieving real value for companies by using tried and tested tools and programmes adapted by subject matter experts. Our unequalled network of consultants allows us to tap expertise in any supply chain niche.
Insight Through Analytics
ArcBlue Analytics is a 'best-in-class' service that can transform your organisation. We use our Dashboards analytics tool to identify opportunities and our deep expertise to deliver insights. We are highly experienced and knowledgeable of procurement systems, analytics best practice, trends and software.​
Supply Chain Resilience & Recovery​​
Resources industries have been relative early-movers in sustainability with understanding of the Social Licence to Operate concept. Conflict minerals compliance, modern slavery and carbon neutrality are the pressing issues for CPOs and Supply Chain executives in both upstream and downstream resources businesses. Our deep experience in Social & Sustainable procurement across both public and private sector enables unique insights and capabilities.​​
Leverage our Resources & Network
With over 150 consultants in ArcBlue's immediate network, additional resources and expertise are available as needed for any requirement.​​