Take short-term costs out of your business
Our Savings Accelerator is designed to identify and analyse opportunities to take immediate cost out of your business and drive sustainable benefits. We use structured methodology beginning with cleansing and categorising spend data and finishing with benefits realisation and reporting. We embed resources to work with your team identifying and cleansing data to create dashboards which visualise and prioritise procurement and opportunities. We then work with key stakeholder groups to validate the opportunity before creating a 'wave plan' to drive savings through the organisation.
Our methodology delivers, on average, savings of between 15% to 30% on cost of goods and services.
SAVINGS ACCELERATOR MODEL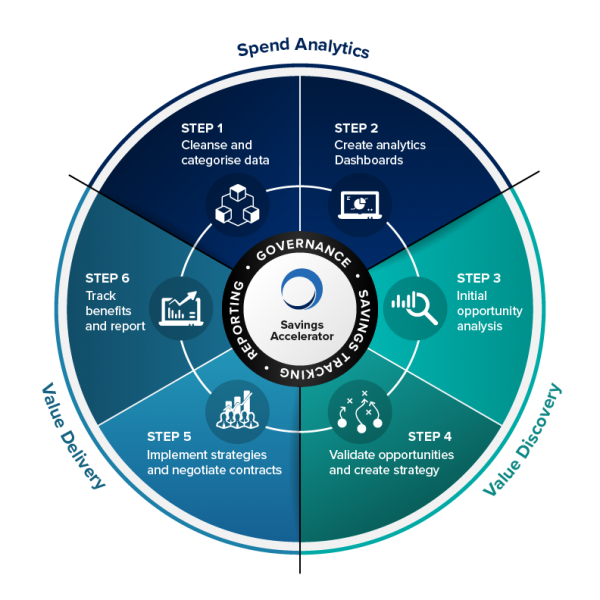 DIGITALLY ENABLED SAVINGS PROGRAMS
Programs are delivered through the ArcBlue mybuy hub – using modules to identify savings, manage savings and track savings delivery.
The mybuy hub ensures all stakeholders are actively involved and engaged throughout the process.