Savings Accelerator
Take cost out of your business fast
Take cost out of your business fast
Our Savings Accelerator is designed to identify and analyse opportunities to take immediate cost out of your business and drive sustainable benefits. We use structured methodology beginning with cleansing and categorising spend data and finishing with benefits realisation and reporting. We embed resources to work with your team identifying and cleansing data to create dashboards which visualise and prioritise procurement and opportunities. We then work with key stakeholder groups to validate the opportunity before creating a 'wave plan' to drive savings through the organisation.
Savings Accelerator delivers an average, Return on Investment of 10:1​.
The Savings Accelerator Model
Using the ArcBlue Accelerator suite of tools and techniques, our experienced team can quickly cleanse, categorise and analyse your spend, working with your internal team to identify opportunities to take cost out of your organisation. ​
​We apply a range of metrics and benchmarks to identify initial hypotheses for cost saving opportunities and develop detailed strategies and implementation plans to show you where the opportunities are and how to go after them. ​
​We deeper dive into the identified opportunities to validate, develop savings ranges and design an implementation plan. ​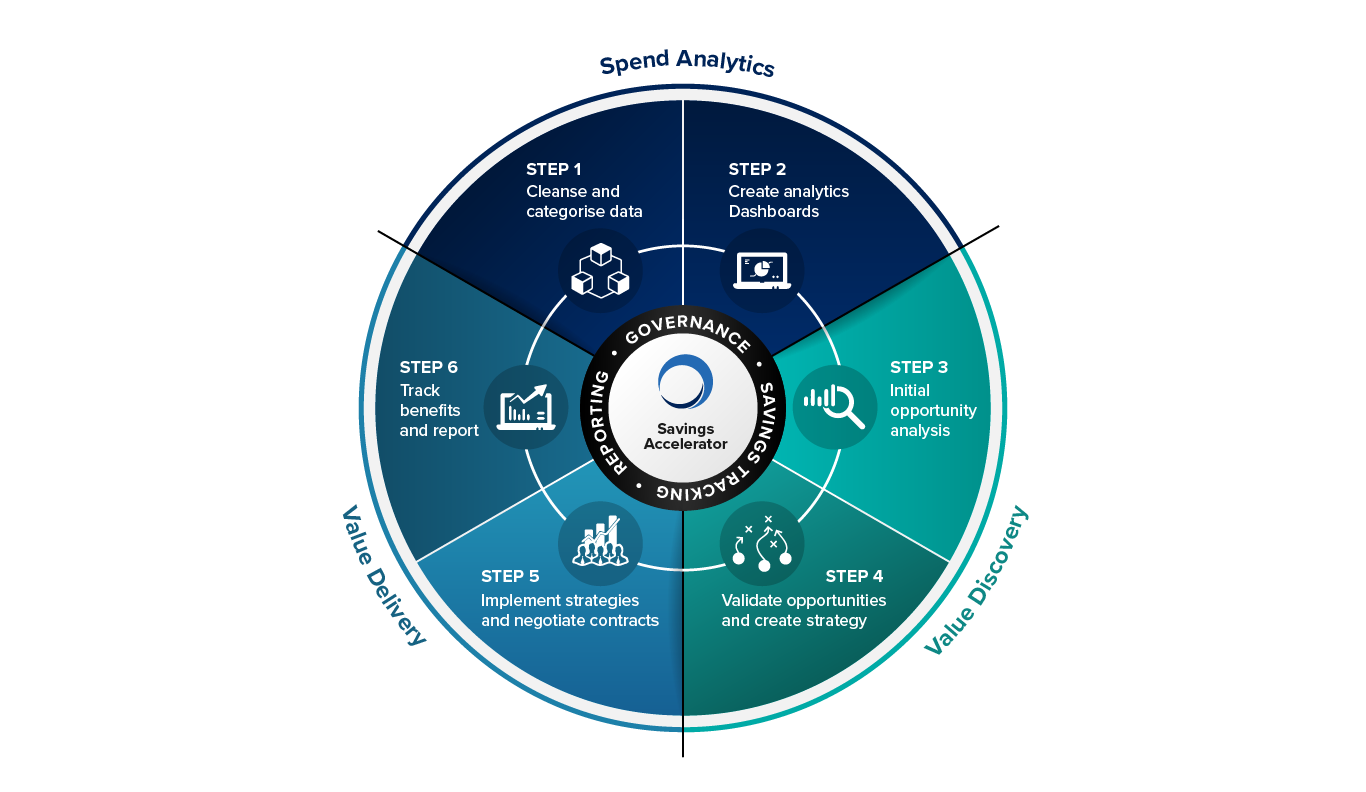 We use a proven, structured process to cleanse your data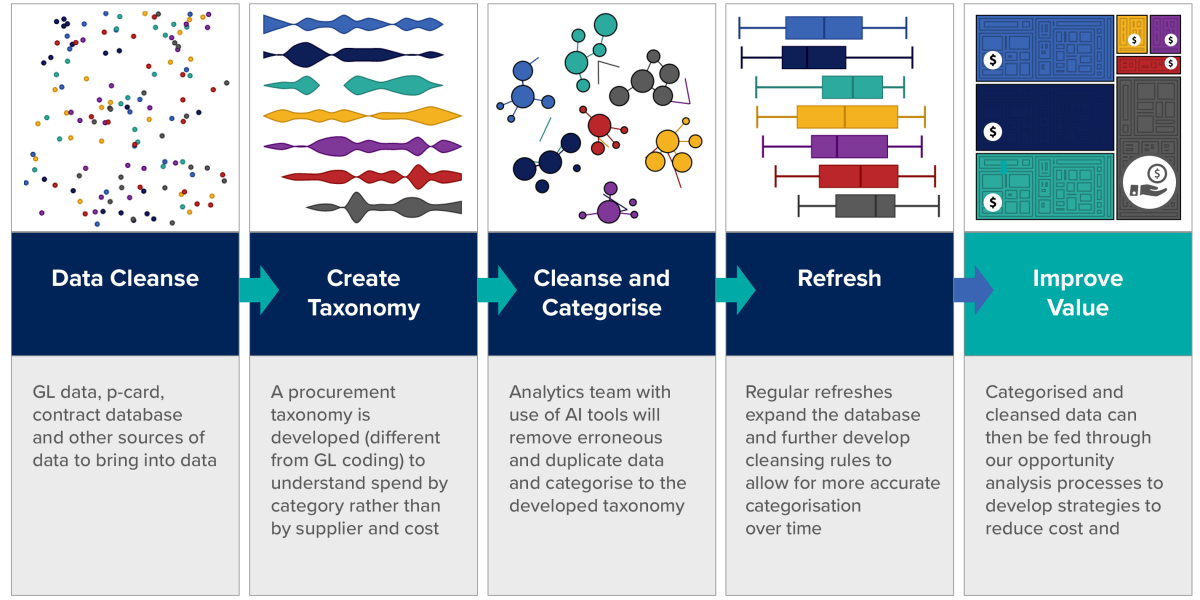 Need help to remove unnecessary costs from your business?