Meet the team
Michael has over 10 years of experience in diverse areas such as senior contracts adviser, stakeholder and communications matters with strong commercial and procurement acumen. He has experience in delivering successful and cost-effective client outcomes and is passionate about forging strong and effective relationships. 
Michael has a reputation for rapidly building rapport with internal and external stakeholders based on trust and integrity, and working across cultural and language barriers. He has strong written and verbal communication skills and an ability to make compelling and persuasive presentations. He has an open, honest, and approachable leadership style, employing a high degree of personal integrity, a positive outlook, a strong and dedicated work ethic, and a focus on negotiated problem solving, and achieving client-focused outcomes. Michael has led multi‑discipline teams in the development and delivery of public relations, commercial, and procurement strategies for some of South Australia's largest projects.
Michael has a range of experience including commercial and regulatory advisory, bid preparation and management, end to end procurement processes and risk management.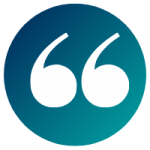 "What I love about working in procurement is the people & the process!"
michael.scerri@arcblue.com.au