Meet the team
Travis is an experienced, motivated and enthusiastic procurement professional with more than 14 years' experience across a range of direct and indirect Procurement categories, as well as Major Projects within the Government and Utility sectors.
Travis has a proven track record as a high performer with achievements in developing successful procurement strategies within a strategic sourcing environment. He is a passionate team player with strong negotiation skills developed through many years' experience dealing with suppliers across a wide range of categories.
He has successfully delivered effective sourcing and contract management outcomes on a range of contracts for goods, services, capital works and equipment. Travis has also developed significant Major Projects experience with the Department of Environment, Water and Natural Resources, SA Water and at the new Royal Adelaide Hospital Project over the last 3 and half years. Recently he led the procurement for a new across government contract for the provision of natural gas for the Department of Premier and Cabinet and is currently working with ElectraNet helping them deliver Capital Infrastructure procurements.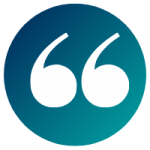 "I love working in procurement as it's such a rewarding job. I get to work in a fast paced profession, creatively solve problems for clients and most importantly what I do has a measurable impact on an organisations success."
travis.stewart@arcblue.com.au