Meet the team
Justin is an experienced procurement leader who has led the establishment and management of a range of high value and highly complex procurement projects. Categories include ICT, Energy, Professional Services, Temporary Labour, Fuel, Travel and Workplace Products.
Justin is able to balance the competing priorities of public sector procurement including budget savings, industry participation, support for regional communities, social procurement, and ethical procurement. Justin has a strong interest in the role that procurement can play in improving economic participation for indigenous communities.
He also has extensive experience undertaking commercial negotiations with large corporates including HP, DXC, Qantas, PwC, EY, Hays, Randstad, Alinta, AGL, Microsoft, KPMG, Caltex, BP and NEC.
Justin holds a Bachelor of Management and Bachelor of Applied Science from the University of South Australia and a Master of Public Administration from Flinders University. Justin is a Member of the Chartered Institute of Procurement and Supply (CIPS) and currently holds Chartered Status.  In 2018, Justin was the procurement lead for Australia's largest energy storage battery which won the CIPS Award for Best Public Sector procurement project.
Defence represents the key growth sector for the SA economy, as well as nationally, as major programs such as Submarines and Ships move into the new build phase. Justin has essential sector credentials with 12 years' experience as a Commissioned Officer in the RAAF. He also has a strong interest in supporting Veterans in securing improved employment outcomes. Justin will build on the client relationships already established and look to build our team capacity and capability in anticipation of the fast-growing demand from the Defence Prime Contractors.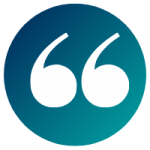 "The best part of my role at ArcBlue is the opportunity to get out of the office and get out on site to work with clients on solving procurement problems."
justin.sara@arcblue.com.au