Social Procurement
Our mission is to drive positive change through procurement
One of our key areas of passion and expertise is social procurement.​
We are thought leaders and expert practitioners in this space, with the unique position of working across the social procurement ecosystem to deliver real and sustainable impact. We leverage our globally leading consulting, training and analytics practices and our expert team into our social procurement services to support our clients across all layers of government, the private sector, not-for-profits, Indigenous businesses and social enterprises.
We are passionate about developing ecosystems to make social procurement policies work on the ground. Within the context of our social procurement projects we use our specialist knowledge of procurement frameworks and markets to support social enterprises – helping them to grow and develop their markets. ArcBlue has expertise and extensive experience delivering projects encompassing the full spectrum of Social procurement practices, including:
We engage with organisations in 3 distinct ways
POLICY & STRATEGY
We work with private and public sector organisations at all levels, supporting them in delivering holistic approaches to achieving social, environmental and economic outcomes.
PLACE
We design and deliver place-based collaborative programs to drive local economic development and address disadvantage through local and social procurement and inclusive employment.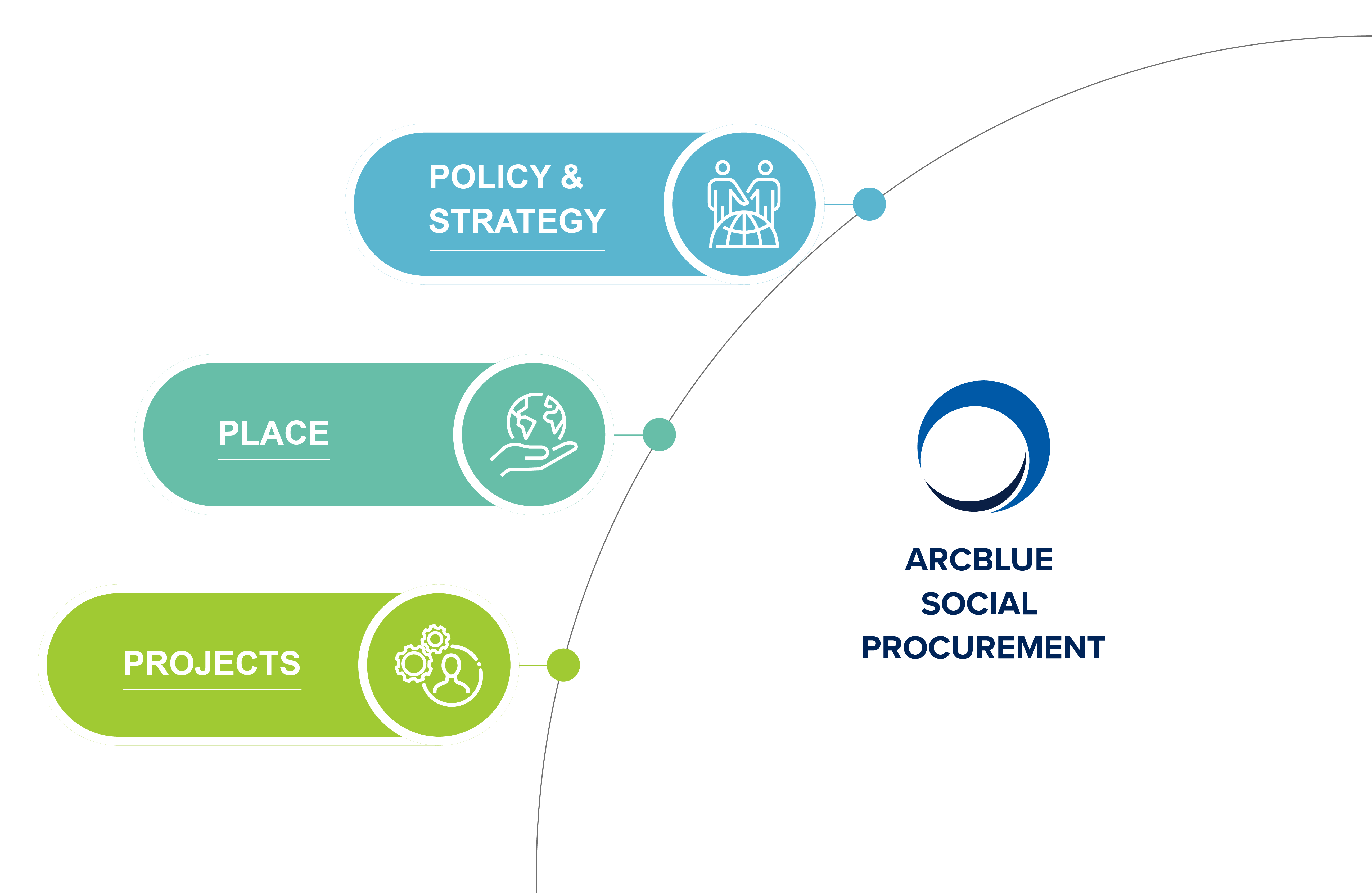 Social Procurement Solutions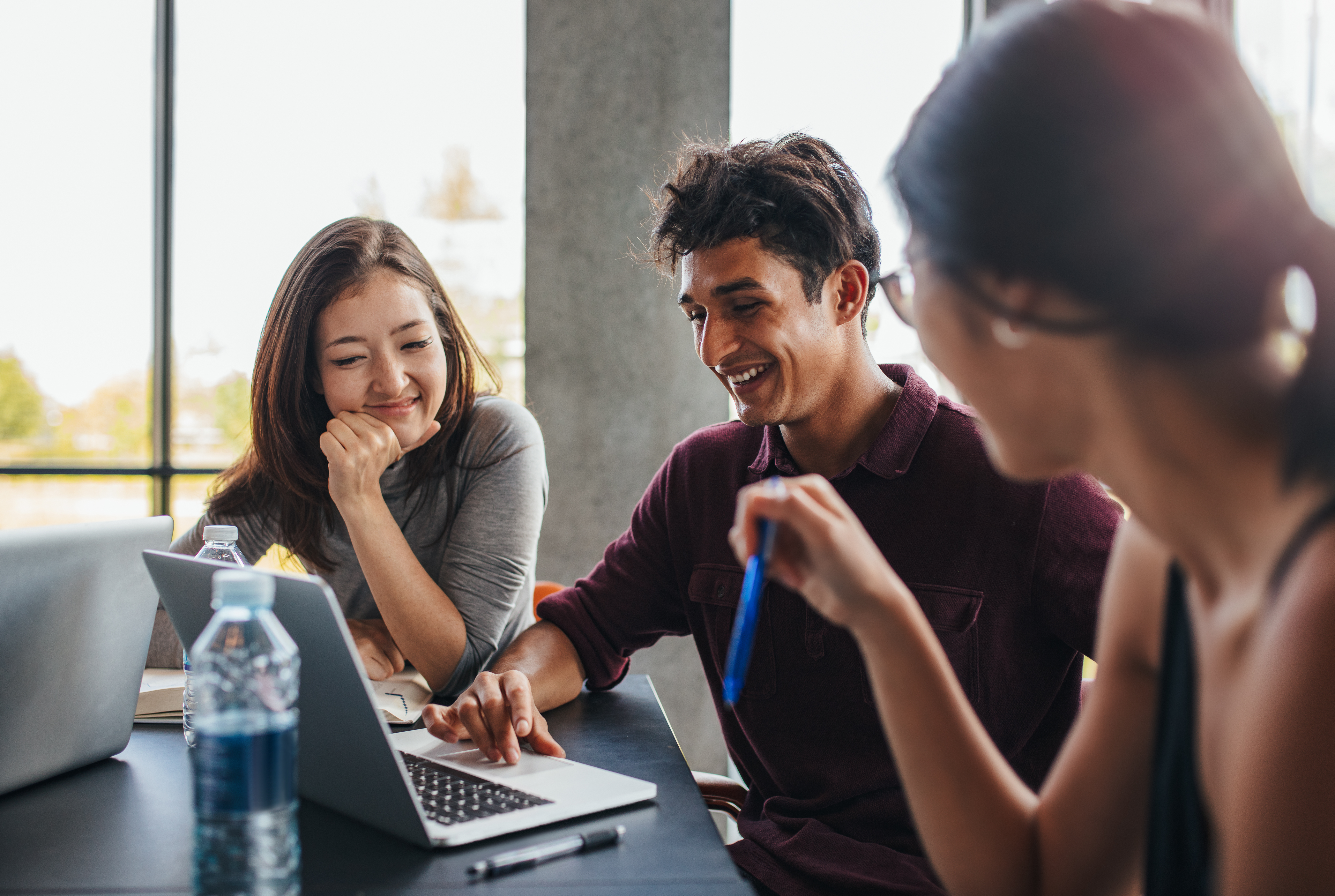 Social Procurement Strategy, Frameworks & Policy
Identify opportunities and focus your organisation's social procurement roadmap
We bring together the outcomes of stakeholder workshops and a documentation review to develop a Social & Sustainable Procurement Strategy that meets organisational requirements while delivering public value.
Review your current organisational practices and your compliance with Modern Slavery and the ISO landscape

Develop Social procurement strategies, policies and frameworks

Undertake an Opportunity analysis or a review of your current documentation

Get strategic advice on projects and tendering

Get support to mobilise and embed social procurement programs

Get help to engage with and develop your supply chain including SME's, social or Indigenous suppliers.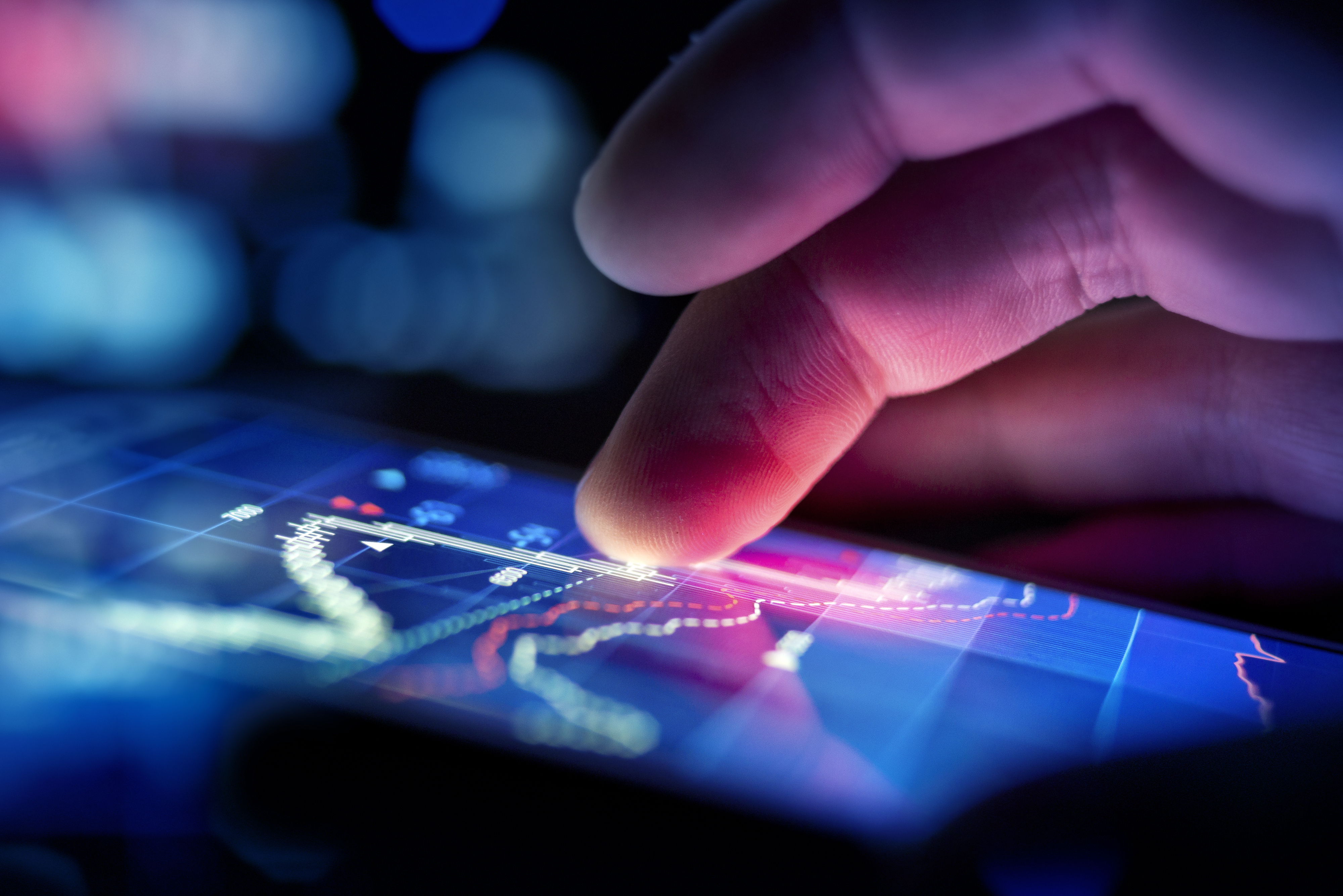 Social Procurement Analytics
Visualise your impact with Social Procurement Dashboards
ArcBlue has a team of specialist procurement analysts to take raw data and provide visibility and insights to organisations, delivered through best-in-class visualisation software. Create meaningful models to set targets, track progress and report on social procurement activities.
What we do:
Data collection

Social & Sustainable impact dashboards

Economic modelling

Measurement model development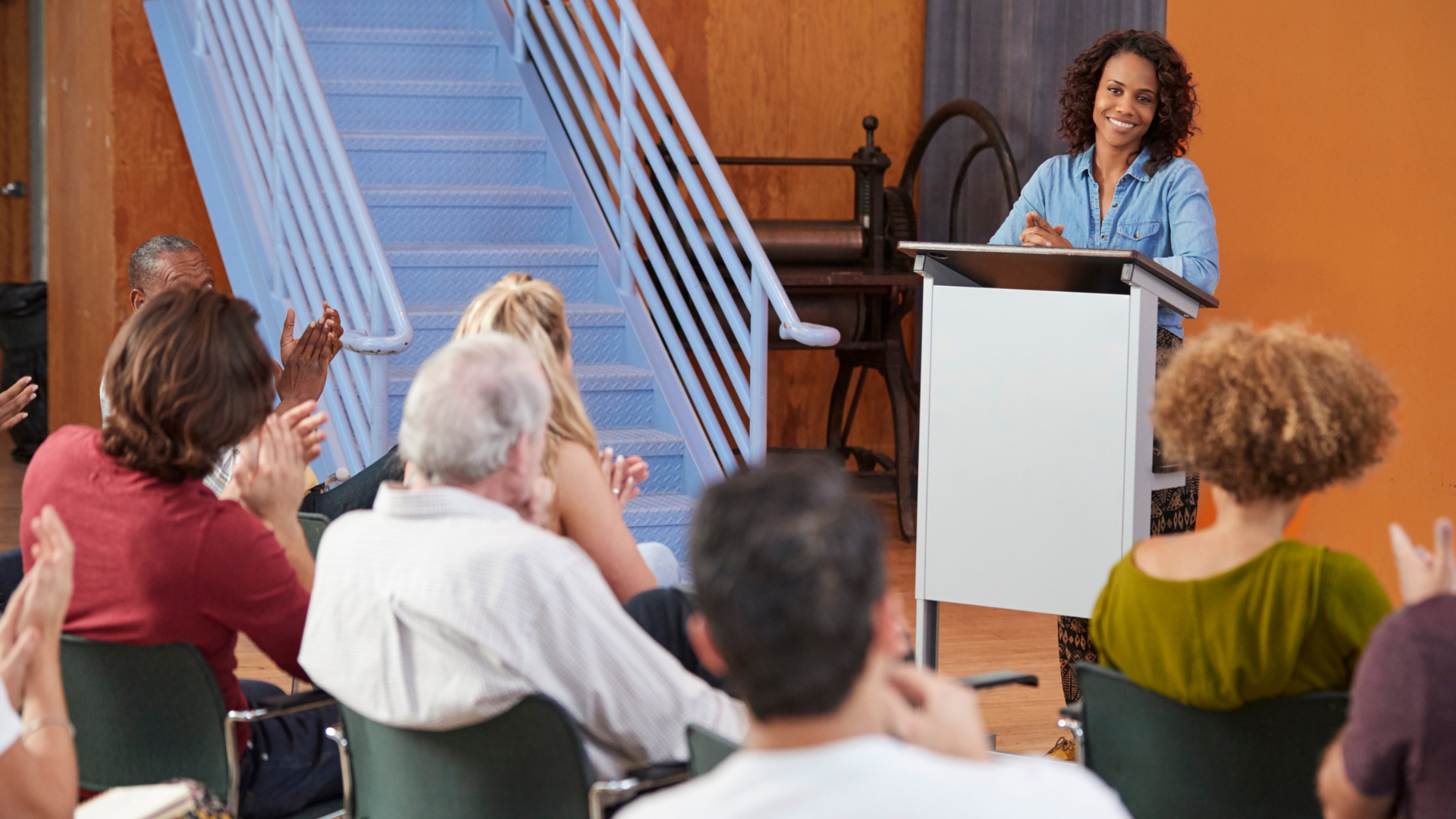 Capability Development
Uplift your team's Social Procurement capability, knowledge and skills and enable them to better deliver social outcomes
We work with organisations to understand their objectives and desired learning outcomes, then align our training modules into a comprehensive and practical course to meet their specific requirements and deliver training through a blended approach to reach different learning styles. Our Social Procurement capability development covers:
Leadership development & engagement

Economic development training

Modern Slavery training

Guidance material development

Indigenous procurement & cultural awareness training

Social Procurement & Inclusive employment training

Organisational capability assessments.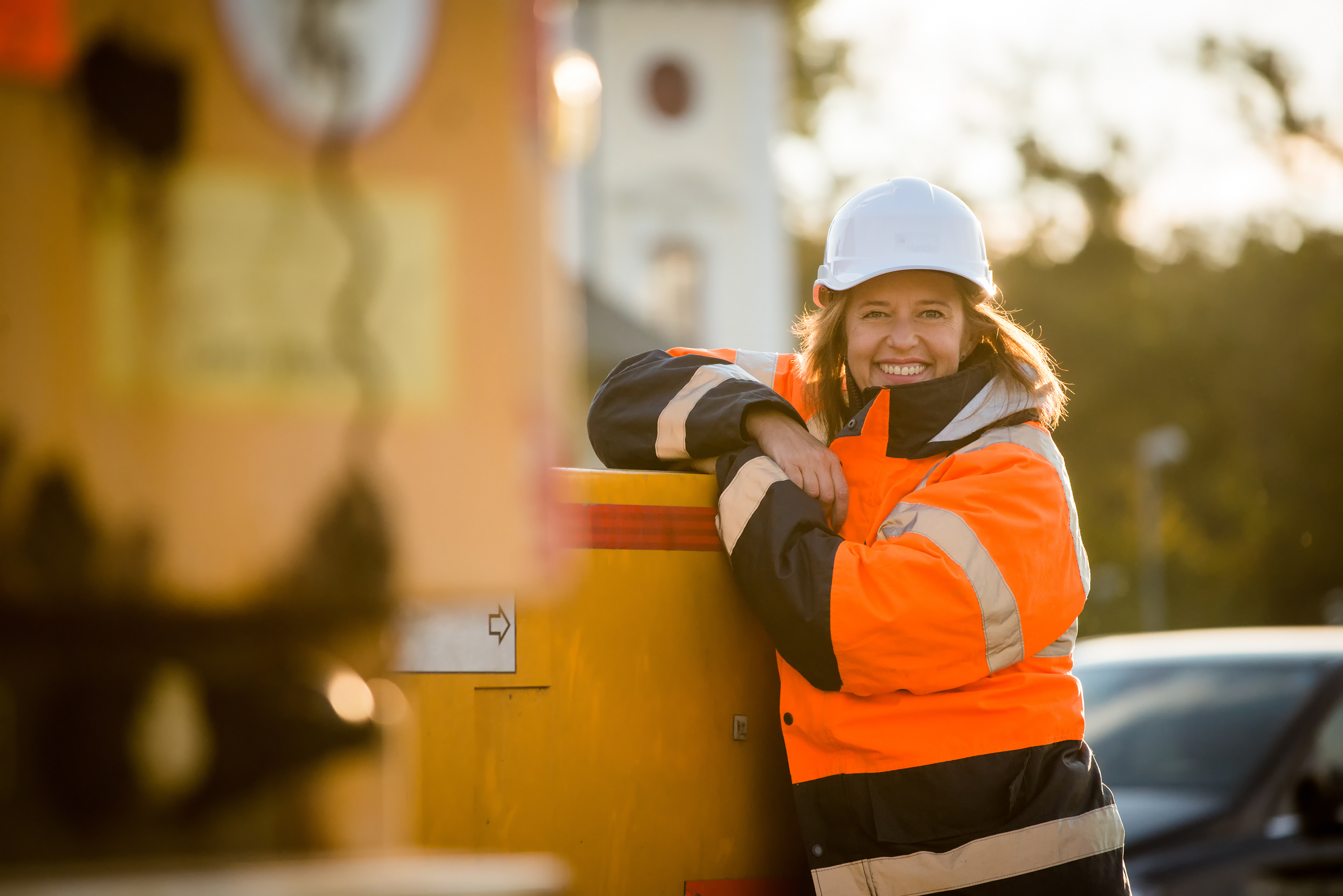 Place-based Programs
Drive local economic development and address disadvantage
ArcBlue has extensive experience in the design and delivery of place-based partnership programs. Using our unique and deep expertise in this space, we drive local economic development and address disadvantage through local and social procurement and inclusive employment. Key objectives of these programs include:
Maximising the impact of local spend on job creation and regional economic development

Delivering jobs for target communities through social procurement.
Some current Place-based Programs include:
GROW – Growing Regional Opportunities for Work
GROW is a collaborative program that seeks to strengthen regional social and economic outcomes and increase job opportunities through procurement and employment. We are currently supporting the following GROW programs across several regions in Australia including Geelong, Gippsland, Ballarat, Bendigo and Shepparton. 
Broadening Horizons
ArcBlue is proud to support the Broadening Horizons program, an innovative educational model designed to build the aspirations of young people and support increased engagement in learning. Broadening Horizons operates across the Gippsland Region of Victoria, and equips students from grades 5 – 9 with the skills and dispositions needed for a changing 21st century economy through real world learning. 
Need to drive positive change 

with Social Procurement?
Find out how ArcBlue can help you