Government Procurement Transformation case study
Background: ArcBlue was engaged by this state government department during a Machinery of Government change involving:
New leadership team,

New streamlined business model, and

Significant technology changes to implement.
Services: Advisory & Change – Procurement Transformation; Analytics & Technology – Spend Analytics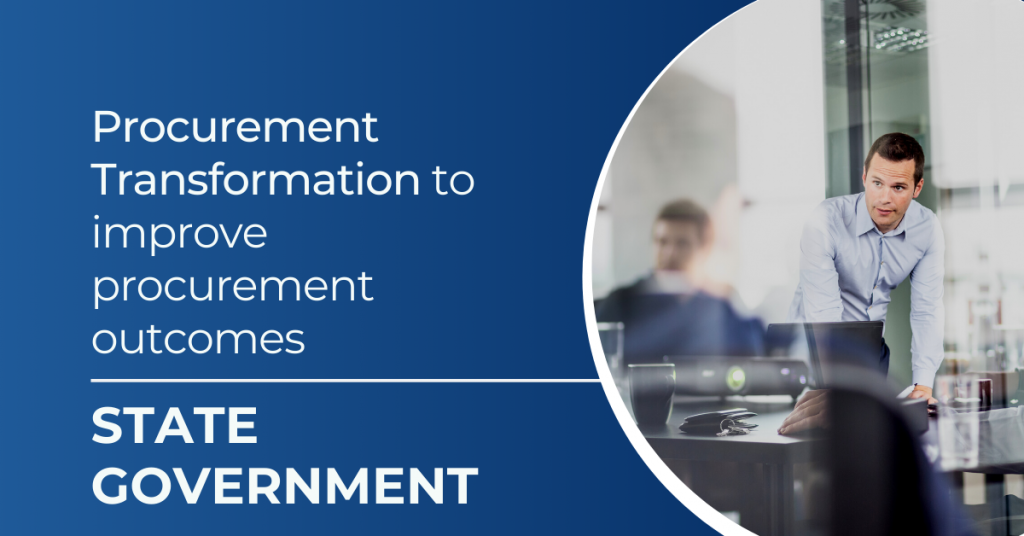 Procurement was established within the government but not within the specific department. Given the substantial amount of technology projects and transactions which required procurement activity completed to achieve end of year objectives, they did not have the capability to manage such a large program of procurement activity. This required:
Planning,

Strategy,

Development,

Business needs analysis, and

Team and Project management discipline.
Key to our approach was establishing what all the projects and transactions were and how they were interconnected. This involved:
Reviewing high level project lists and identifying procurement activity,

Classifying projects to categories,

Interviewing owners to identify opportunities and priorities,

Reviewing internal procurement process and timelines,

Weekly follow up of Project owners,

Production of weekly updates, and

Weekly Sourcing acceleration meetings.
We created a Dashboard showing Procurement Progress, Spend to Budget tracking and Renewal Expiry reporting.
This enabled the department to track where the overall program was at any time, and

This view extended to individual and sub-departmental levels too.
The department now has a clear view of their Procurement Progress and our advice has enabled them to achieve more favourable outcomes in their procurement.