Procurement Diagnostics & Process Review
This financial institution in New Zealand had refreshed its Outsourcing Policy, reinforcing, and increasing the responsibility on companies for the safeguarding of services and operations in the event of a failure either within their supply base or with their parent organisation.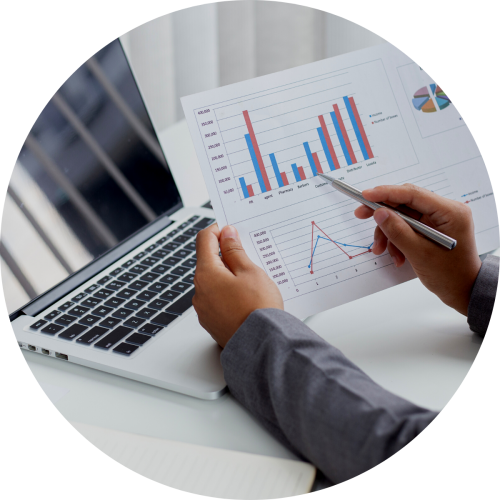 The policy's objective is to ensure outsourced services support and not compromise a company's ability to be administered and to operate and perform its role of providing services and liquidity to the New Zealand financial system. This required the company to review and update all its outsourced functions and confirm it was able to continue in business with minimal impact on the wider economy in the event of any adverse supplier event.
The procurement review requested of ArcBlue was intended both to facilitate compliance with these legislative requirements and to review current practices to establish greater efficiency for the longer term through changes to processes, tools, systems, and related activities and behaviours.
ArcBlue employed elements of its Procurement Diagnostic methodology. The review examined the existing end-to-end procurement process from confirmation of business needs through to the contract management phase for the life of a contract. It covered systems, templates, tools and behaviours, as well as insights gained from a review of planned changes to systems and processes.
It involved interviews and engagement with approximately 70 relevant procurement and non-procurement stakeholders from across the organisation at the bank's head office. ArcBlue used its knowledge and network experience and capability to compare the circumstances in the bank with recognised leading good practise and with similar organisations.
A detailed findings and recommendations report and an implementation roadmap were compiled, along with a separate short form key point report created specifically for members of the senior leadership team to help articulate the problems and benefits in a way that would enhance support for improvement implementation. The recommendations covered:
Improvements in procurement approvals efficiency.

Enhancements to supplier ownership practises and development of supplier relationship management processes.

Development of the capability and operational business interfaces of the procurement function.

Technology applications and systems integration.

The adoption of category management methodology that is 'right' for the company's circumstances.

Adoption of contract management methodology.

Clarity on supplier agreement and supply commitment structures.
Need help to review your Procurement activities?
ArcBlue has a proven track record in delivering improvements across the end-to-end procurement and contract management cycle. Our team of experts have specialist expertise in a broad range of sectors & categories. We work alongside our clients to develop the people, processes, and systems necessary to deliver effective change.
Find out how ArcBlue can help you