Procurement Strategy & delivery for a waste infrastructure project
Background: This Australian water utility engaged ArcBlue to lead the development of their procurement strategy and delivery of their 2-stage procurement approach.
Service: Advisory & Change – Procurement Strategy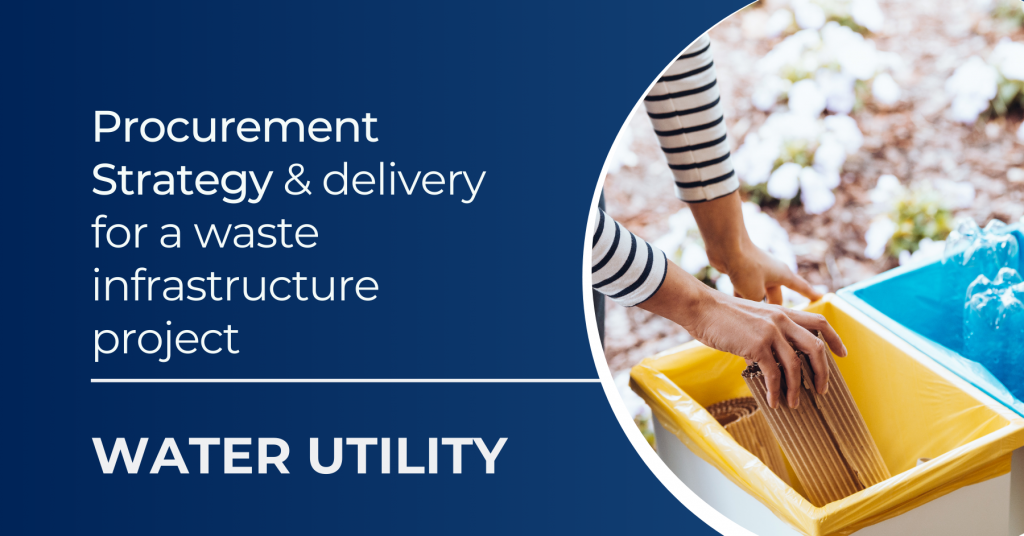 This Australian water utility's infrastructure is leveraged from an organics processing facility to maximise the value of organic waste and convert it to valuable end-products and renewable energy, reducing costs and emissions, creating jobs and driving a circular economy for the region.
The facility will have the capability to process a range of organic wastes including municipal organic waste (food and garden organics), commercial and industrial organic waste and biosolids, which is currently sent to landfill. This initiative is a showcase for what is possible in both regions by demonstrating transformative change in the implementation of a regional approach to the circular economy.
The facility has been developed in partnership with six councils and provides significant benefits to the region, project partners and the water utility's customers. The facility is to be built in a staged approach with multiple technology streams. This allows the facility to adapt as waste management behaviors, waste volumes and end markets evolve.
The organisation engaged ArcBlue to lead the development of the procurement strategy and to deliver the 2-stage procurement approach with ECI consideration to support the project and the business case requirements.
In undertaking the engagement, ArcBlue was required to lead and provide the following deliverable to the water utility:
Project procurement strategy, delivery plan, probity plan and social procurement plan

EOI phase documentation, industry brief evaluation

RFP phase documentation, evaluation and negotiation

EPCM contract, commercial structures and collaboration model