 Unlock real value through Category Management
Category Management represents a significant opportunity for procurement teams to unlock real value.
In our experience, taking a holistic, cross-organisational approach to managing a category of spend can often be the key to taking step change in delivering value. Most organisations acknowledge the potential opportunity but struggle to implement the category management approach. ​
At ArcBlue, we are passionate about delivering value through a strategic approach to procurement – and category management is central to this philosophy. ​
To get the most value from Category Management, it is important that we deliver in the following areas: 
Clear process to guide teams to an agreed category strategy ​

Procurement acting as 'internal consultants' to facilitate the process ​

Fact based category analysis to drive decision making ​

Skilled practitioners following consistent methodology ​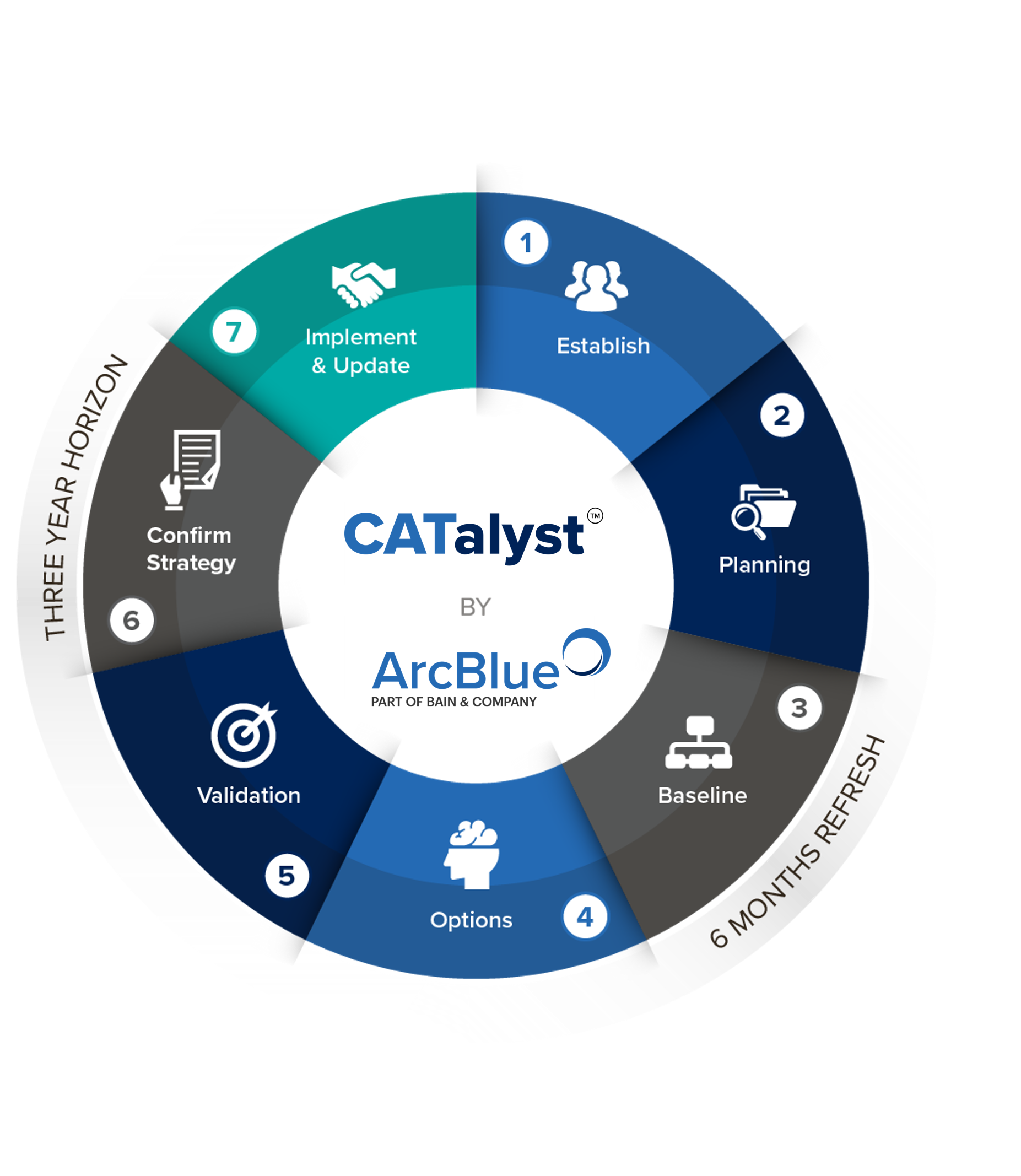 Implementation Options
We can deliver CATalyst in two ways. Both options are designed to strengthen and coach participants to build best practice category strategies. 
Training and supporting your team to facilitate the CATalyst process 
ArcBlue will provide CATalyst training to the procurement team and licence the program methodology. 
This tailored training program will equip participants with advanced category strategy techniques, the ability to facilitate stakeholder workshops and generate and cultivate options. 
Option 2: Set-up plus facilitated process to embed learnings
ArcBlue consultant facilitates the process on behalf of the client working with internal team members
This option is a facilitated process that focuses on driving out the business needs and uses cross functional teams to deliver sustainable category opportunities. 
This approach works effectively with Business Units and ensures that Category Strategies are developed to be sustainable with genuine stakeholder buy-in. 
Experience the benefits of the ArcBlue CATalyst Program
Increased speed of developing category strategies
Alignment of category and corporate objectives
Genuine stakeholder buy-in
The ongoing delivery of value
Innovation encouraged through category strategy
A strategic context for local procurement decision-making