Diagnostic focusing on Probity and Practice case study
Background: This Australian state government infrastructure organisation was looking for a procurement transformation to address the areas of probity and practice.
Service: Advisory & Change – Diagnostics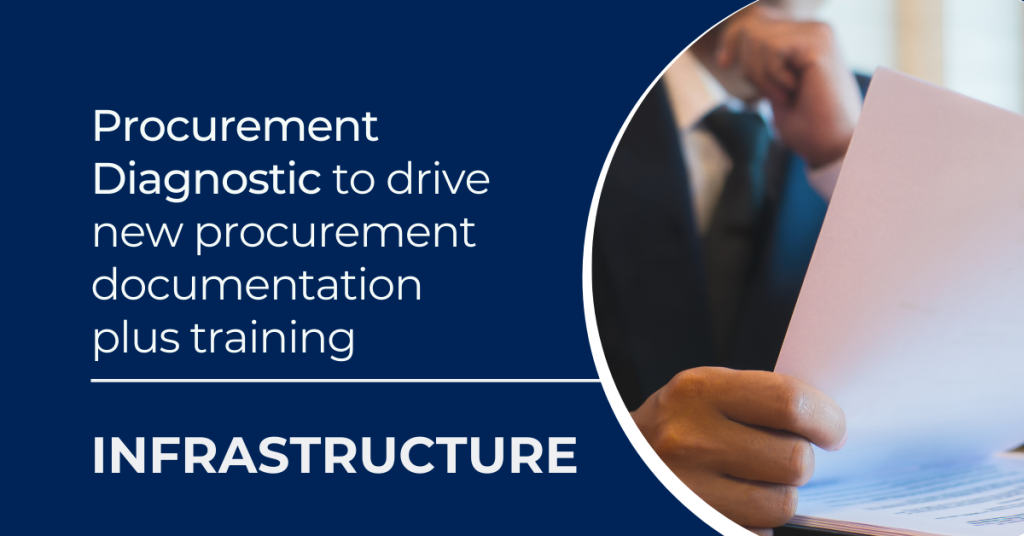 The organisation sought ArcBlue to improve:
Consistencies in the existing documentation and organisation processes;

Management of panels; and

Consistency in applying process.
ArcBlue undertook a full comprehensive approach:
Complete review and development of documentation for all aspects of the procurement process using the ArcBlue Diagnostics methodology;

Involved in the introduction of a new contract suite for standardised contracts;

Involved in the introduction and implementation of a new e-quoting software;

Development and delivery of training for over 200 staff in the new procurement practices;

Contributed to the establishment of a new procurement governance model; and

Established Key Performance Indicators (KPI's) for the procurement transformation program.
ArcBlue developed a wide suite of tools and documentation including:
User manuals;

Operational manuals;

Comprehensive flow charts;

Intranet site; and

Detailed documentation and templates for each procurement type.
After performing a reassessment of the organisation's procurement maturity there were significant improvements in the Diagnostic results compared to the benchmark.
We established that the implementation program was highly successful.
The new software is being widely used throughout the organisation;

Providing simple access to whole of government panels by both whole of government pre-qualified suppliers and their panels;

Procurement practices across the organisation were completely transformed in terms of consistency; and

Procurement practices were now of higher quality and transparency and achieved greater probity.